Our Activities / Logistics
Port & Terminal Operations, Warehousing, Storage & Distribution
Imisk Group started its investments in terminal, warehouse and port operations in 1989.
In our region, we own and operate state of the art facilities supported by advanced computer systems that guarantee efficient and safe handling, storage, and delivery.
Our terminal operations can be separated into 4 different regions, Turkey, Iraq and the UAE, CIS and the United States.
In Turkey, Imisk Group owns and operates warehouses mainly concentrated in Mersin Free Zone and Mersin – the total capacity is 30.000 sqm. It is the country's one of the largest port and allows our client to reach destinations within Europe and the CIS regions.  
Imisk also operates the following ports and terminals through sister companies.


Basra Multipurpose Terminal Iraq
Basra Multipurpose Terminal is the largest port terminal in the port of Umm Qasr.
It comprises of two terminal with a total of 1400 meters of quay line and 1.2 million square meters of terminal space.
The terminal is operated under a  25 year concessions with the Iraqi ministry of transport.
The company has made a major investment in the port comprising of 1400 meters of quay line, 680,000 sqm of terminal space and an additional 500,000 sqm of space completed and will be operated in 2023.
The port is in a joint venture with TIL a subsidiary of MSC the largest container shipping line in the world.

With Park Holding of Ciner Group, Imisk operates the Hopa Port in the Black Sea Region of Turkey.
The port's strategic location serves both for the import and export market in the eastern province of Turkey and as the ideal transshipment point for cargoes routed to the Caspian Region. The port is a multipurpose port with it's liquid, bulk and covered storage. The port managed through a 30 year concesion by the joint venture.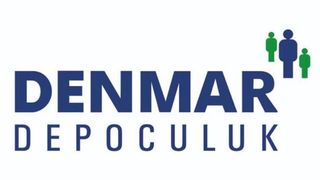 Denmar Turkey / Derince Port
Denmar, established in 2010, is a joint venture between the Imisk and Ciner Group. Ciner Group is the largest soda ash mining company in the world.
Denmar Turkey currently operates a soda ash terminal in the Derince port in Turkey. The terminal has 90.000 tons silo storage capacity and a loading capacity of 2000 tons per hour, it handles yearly 2.8 million tons of soda ash exports.

Port of Stockton Terminal, California, USA
In a joint venture with the Ciner Group, Denmar US will build a state of the art soda ash terminal in the Port of Stockton. The terminal will be operational by end of 2025 and will have a years capacity of 5 million tons.
Concession agreements for 20+30 years have been signed and all environmental and other permissions have been obtained.
Container Transshipment Operation, Long Beach, USA
Denmar US also currently operates a bulk to container terminal in Long beach USA and the yearly capacity is 250.000 tons of soda ash.