Our Activities / Logistics
General, Heavy Lift, Project and Engineering Logistics
Imisk Group started its transport and forwarding operations in 1976 with operations from Turkish ports to the Middle East. Through the years, these activities expanded to Central Asia, Middle East, Africa and Europe.
Imisk Groups logistics capabilities ranging from the operations of single movements for import or export to complete project operations that involve the transport of heavy lift or out of gauge loads in some of the most challenging environments. We utilize the latest technology, highly experienced managers and engineers with advanced planning services to produce the most economic, safe and expeditious operations for our clients. Our range of services include general transport as well as project transport consultancy, engineering and erection at site.
We rely on our own assets and offices to perform some of the most difficult projects and work closely with our clients from the beginning of every project.
Through its sister companies, the IMISK Group became the market leader in its regions, particularly in industrial project logistic.
Our logistics operations are managed through the following sister companies.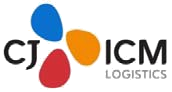 CJ-ICM is a sister company of the Imisk Group and is a leading logistics provider with an emphasis on industrial project logistics and contract logistics. The company has presence in 18 countries and has some of the largest EPC companies as its clients.
CJ-ICM offers a fully integrated service with own equipment and terminals in the region it operates.
CJ-ICM is a joint venture with CJ-Logistics a major logistic provider in South East Asia. CJ logistics is a publicly traded company with over 10 billion USD yearly turnover and has a very big market share in the contract logistics services.

Misnak International, Irak
Very well established name in Iraq as general and project logistics provider with it's own equipment and a 40 year back ground experience in Iraq.
Misnak offers full onshore transport services in Iraq for general and specialized cargoes. It also offers site erection works as well as storage and warehousing services. Currently with its operations, terminals and transport equipment in Baghdad, Basrah, Umm Qasr, Sumail, Erbil and Zakho, MISNAK is one of the leading logistics providers in Iraq.

Caba Misnak is a subsidiary of CJ-ICM and specialised  in transport, lifting and site erection  of industrial projects. It owns one of the largest heavy lift fleets in CIS and Middle East and a team of very highly experience operators and engineers.